Access free interactive maps with locations and description of all 34 Gion Festival floats, plus procession routes!
We respect your email privacy.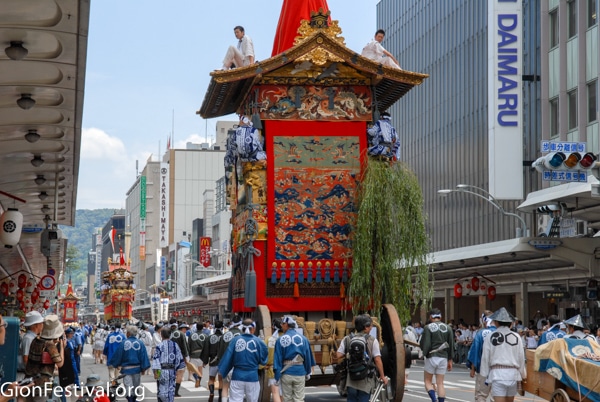 Kyoto's Gion Festival 2022 returns in July! The Gion Festival Floats Association has named that it would like the festival to happen "in as close to its usual form as possible." But there will of course be safety measures to prevent the spread of the coronavirus. So...
read more
New to GionFestival.org?
We recommend you start with top menu at the head of each webpage for an overview of the Gion Festival overview. Additionally, the 34 eye-catching yamaboko floats each have their own webpage. You can see those via the links in the sidebar at upper right. Or check out the webpages on the Gion Festival floats' two parts, Saki Matsuri (July 10-17) and Ato Matsuri (July 18-24). Enjoy!